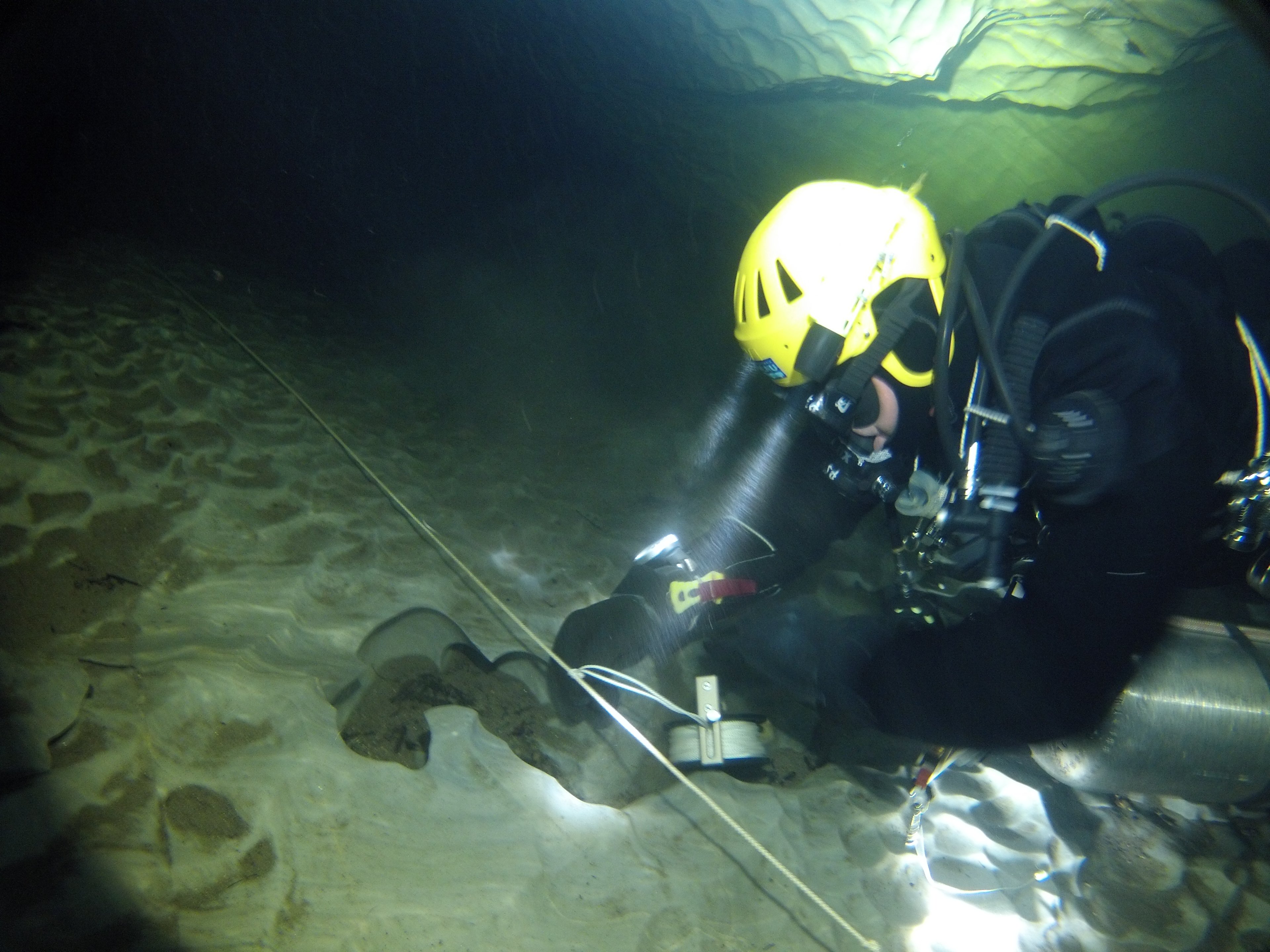 Idag kändes det som att dykningarna kom igång på allvar, flera team har lagt ny lina och karterat vilket innebär att man har utforskat nya delar av grottan. I D3 grottan filmades det och togs bilder medan man i Dolinsjön fått flera dykare fram till det torra rummet. Expeditionen är nu redo att under morgondagen försöka passera den torrlagda grottgången och fortsätta dykningarna på andra sidan.
Förutom de två dykplatserna vi arbetat med idag har ett team arbetat i inloppet vid Bjurälvsgrottan. Man lyckades hacka sig igenom isen och med hjälp av rep ta sig ner i mynningen för se hur möjligheterna ser ut för att dyka även här. Dessa utforskningar av Bjurälvsgrottan fortsätter under morgondagen.
Today it felt like the diving really got going. Several teams have put in new cave line, this means that new parts of the cave has been explored. We have also done some photo shoots and explored parts of "Bjurälvsgrottan". Tomorrow everything is set up for a push dive beyond the dry section in Dolinsjögrottan.
dykningarna igång på allvar / serious diving