During this year's Expedition Bjurälven a new method for precise measurement of the cave will be tried out. With the help of new survey points, we will be able to correct all existing measurement data to get an even more precise idea of the cave's location.
A new system of magnetwaveslocationing developed by the expedition member Bo Lenander will contribute to the possibility that important points in the cave can be measured on the surface with very great accuracy.
-The new locationing system is 100 times more accurate than the earlier one and has much better range, says Bo Lenander. Further, Bo says that system is built so that it can send the track signals with two different frequencies in order to precision survey of selected points in the cave.
When the important points in the cave are located and marked on the land surface, it will be measured in geographically. The measuring process is done with a satelite system for precision measurement lent in from Swedish Lantmäteriet.
-With this system, we will get positions with much greater accuracy than with conventional GPS systems, says the expedition's survey specialist Mats Lind.
-When we get the new measurement into the software, we can correct the cave map and eliminate any errors, it is hoped that, in combination with aerial photo to see which way the cave extends further away, concludes Mats.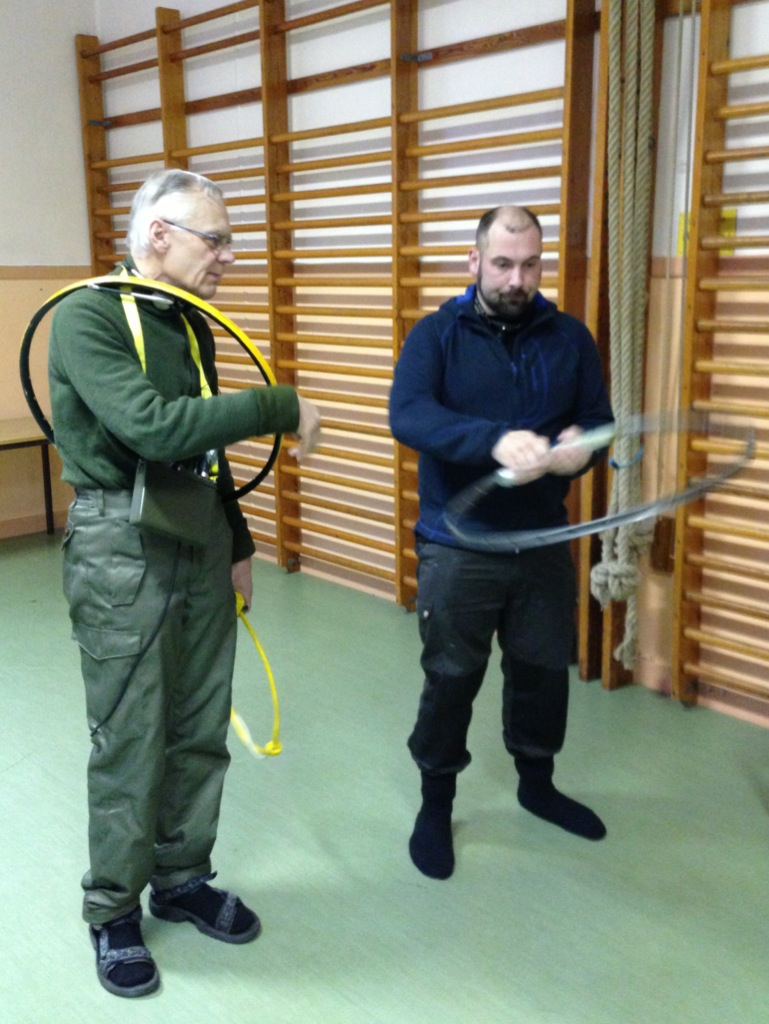 Bo Lenander demonstrates
New equipment for precision survey of the cave